About Carly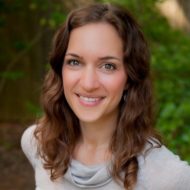 Hi! I'm Carly McDade, owner and founder of EmBodyed Tides. I am a Family Therapist and local Yoga Teacher in the Philadelphia area. Please enjoy exploring my website to find out more information about me & the services I provide (Therapy, Yoga, Reiki). You can reach me directly at (267) 723-7169, or embodyedtides@gmail.com. I look forward to working with you!
Living with Intention

Are you in the middle of a transition that feels impossible to manage?
Do you struggle with self-worth, anxiety, or other issues related to trauma?
Have you lost someone or something important to you, and are trying to navigate the journey of grief?
If you answered "yes" to any of the questions above, know that you are not alone in that suffering.  Much of what we experience in our mental health struggles is universally shared.  At EmBodyed Tides, we will work together on addressing your specific needs, to create the unique path of your healing process.
Collaboratively, we will observe, explore, and dismantle any barriers which block your opportunity to live life fully and authentically.  With therapy, yoga, or reiki (perhaps in combination), we will build up acceptance of your whole being, cultivating compassion towards the various parts of yourself – even those which end up feeling difficult or frustrating to face.
I believe in the power of connecting with others in order to boost overall wellness, as I have witnessed how powerful this can be in my own life.  I am here to provide support on your travels – wherever they take you – you do not have to do it alone.
With Kindness,
Carly